PCBA Depaneling Systems
PCBA Depaneling Systems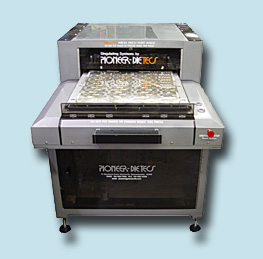 Pioneer-Dietecs Cleanroom Press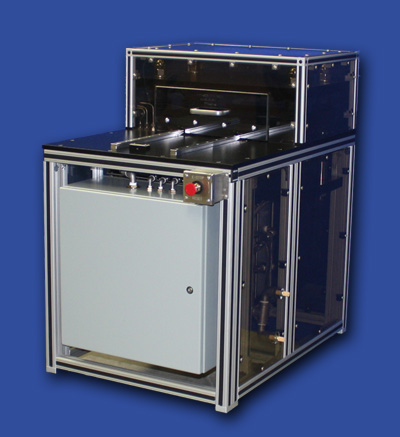 Clean, quiet presses for cleanroom applications
Designed specifically for cleanrooms, Pioneer cleanroom presses are all pneumatic and built with our proprietary air-logic system for clean, quiet operation. Cleanroom presses are available in standard sizes or can be built to any size with custom features available to meet your requirements.
Semi-Automatic Cleanroom Press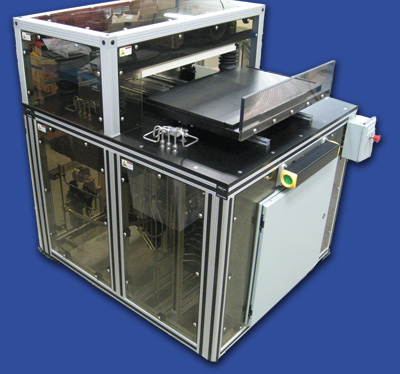 S3000 Cleanroom Press Specifications
14'' X 22'' with 10 Ton main cylinder & micrometer stroke adjust
Semi-automatic shuttle table
All hardware stainless steel or powder-coated steel
Air lines in stainless steel
Air tank for exhaust outside cleanroom
Pneumatic components enclosed in a waterproof box
Pneumatic plumbing between components inside the enclosed box consists of flexible tubing
Plumbing entering and exiting the enclosed box is stainless steel tubing, stainless steel clad flexible hose, or equivalent.
Pressure gauges available in Stainless steel
All non-stainless pressure gauges mounted inside the enclosed box
Press hardware is stainless steel, anodized aluminum or powder-coated steel
Shuttle table handle will be stainless steel
All aluminum components are anodized.
All exhaust air connected to an external tank with check valve
The external tank has a pressure gauge attached with two exhaust output ports for venting outside the cleanroom.
Wash-down features available
Press can be equipped to withstand wet processing in the cutting area (i.e. spraying with hydrogen peroxide for sanitizing)
No through holes on cutting plate
All tapped holes blind or plugged
Cutting table linear sliding rail of stainless steel or equivalent.
Request a quote for a cleanroom press
To request a quote, send us your work area size requirements and any other specifications.